SOCIAL DISTANCE PRICING
— We know it's not always possible to train in a group setting right now, so we're offering additional user logins for $25 each. If you need more than 5,
contact us
to purchase.
Have you completed this webinar? Please tell us what you think.
It sounds so simple:  Policy, Procedure, Practice and Performance are the backbones of your institution's operations.   Each element must be sound and coordinated with the others in order to ensure you maintain peak performance as well as regulatory compliance.   But what exactly is a policy and how do you make sure you have the right ones in place for your "size and complexity"?  Are all policies created equal?  What is the problem with using the exact same policy as the last place I worked?  If these questions sound familiar, we are here to help.  A critical understanding of the role of policies, from Board action to creation to implementation, is an essential element of bank management. 
Policies form the operational and regulatory backbone of your institution, yet more time seems to be spent on finding an existing version on the internet or "honoring" a version from a prior employer than crafting a new policy that meets all of your institution's needs.  Why is that?  It is because policies are often after thoughts.   We give them lip service and emphasize the core requirements without considering the holistic role they play at your bank and the real opportunities afforded you when take the time to understand each element of a policy and simple tools to tackle them.   From Investments to Lending and Anti-Harassment to Privacy, your policies are only as strong as their craftsmanship and their deployment.  This session explores the basics of policies from creation to amendment to retirement.   It will look at which policies are required by regulations, the difference between operational policies and Board policies and offer best practices for the maintenance of a perfectly perfected policy pool.
This session will cover:
Defining Policy versus Procedure
Required Elements of a Policy
Maintaining a Compliant Policy Library
Required Policies
Best Practices in Policy Management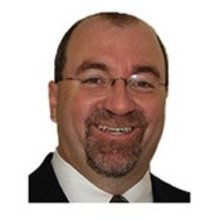 Attorney, author, consultant and nationally recognized speaker, David A. Reed is a partner in the law firm of Reed and Jolly, PLLC. Through Reed and Jolly, Mr. Reed provides guidance to financial institutions concerning a variety of matters including the establishment and revision of policies and procedures, organizational compliance, collections, security, contractual agreements, regulatory matters and corporate governance. His engaging speaking style has garnered him status as a regular lecturer nationwide on topics such as regulatory compliance, consumer lending, bankruptcy and collections. He offers facilitation services and a full range of on-site training programs that can be delivered to the Board, executive team, managers or frontline staff. A former trial attorney and Vice President and General Counsel of a regional financial institution, Mr. Reed is particularly noted as an expert in the areas of financial institution operations, bankruptcy and collections. He has been selected to train federal and state field examination staff on numerous issues including ID Theft Red Flags, S.A.F.E Act, Third Party Contract Management and Bankruptcy. He also serves as editor of several industry manuals. Mr. Reed received his undergraduate degree from Virginia Tech in 1986 and his Juris Doctorate from George Mason University School of Law in 1989. He is a Certified Compliance Officer and resides in Fairfax, Virginia with his wife Diane and their twin daughters.
2

Slides

Webinar Q & A Document
5 star rating
Valuable Policy Insight!
Laura Little
David Reed provided a very informative policy presentation. He gave excellent tips and, I liked, that he says, "write this down!" The policy course is bene...
Read More
David Reed provided a very informative policy presentation. He gave excellent tips and, I liked, that he says, "write this down!" The policy course is beneficial and hopefully he has more policy courses
Read Less