Have you completed this webinar? Please tell us what you think.
Analyzing Your System:
Should you phase out your safe deposit service NOW? Many nationwide mega banks are phasing out their safe deposit services and not installing any boxes in new branches. They regard them as a headache, expensive to install, complicated to operate and maintain and not very lucrative.
There is an estimated 30 million safe deposit boxes now rented in thousands of community banks and credit unions. These boxes are offered to consumers within a highly regulated industry but there are very few laws governing how to run a safe deposit operation. There are also no guidelines to follow if a financial institution decides to eliminate this service. 
This presentation provides answers for the most frequently asked "phasing out" questions and addresses the many important "Pros & Cons" for continuing or discontinuing this service.
What You Will Learn:
Obtain answers to the following questions and establish your own internal procedures.
What could happen if safe deposit services are discontinued?
If service is discontinued how much notice must be given?
Why are nationwide banks really eliminating this service? 
What safe deposit operating expenses could you save?
If you offer self-service boxes will you save money?
Are home safes a much better consumer option?
Who are your current safe deposit box renters?
Is your service a profit center or loss leader?
Who Should Attend:
The information in this presentation will be of special interest and benefit to your branch managers, training directors, marketing officers and senior management who are responsible for managing your safe deposit operations.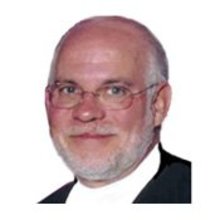 David McGuinn, President of Safe Deposit Specialists, is a former banker with over 45 years of safe deposit experience. He is often referred to nationwide as the safe deposit GURU. In all 50 states he has trained over 350,000 safe deposit managers and personnel since 1969, and has served as President of the American Institute of Banking and the American, Texas and Houston Safe Deposit Associations. All four organizations have presented him with their President's Award for his dedication to the financial industry.Dave is a featured speaker for the American Bankers Association and the National Association of Federal Credit Union's TV network and has been interviewed by the Wall Street Journal, Dow Jones Money Watch, Bottom Line Financial, Washington Post, New York Magazine, Associated Press, Money Magazine, AARP, National Public Radio, CUNA, FDIC, Court TV, CNN, CBS, ABC and NBC Nightly News on current safe deposit issues.McGuinn has created numerous safe deposit operations, marketing, audit, security, disaster and compliance manuals, brochures, forms, training videos and Internet/audio training programs. His safe deposit products and training seminars are now recognized as the recommended standard for the financial industry. All of his safe deposit resource items can be reviewed at www.sdspec.com.
2

Slides

Questions and Answers

3

Please complete this course evaluation ...