SOCIAL DISTANCE PRICING
— We know it's not always possible to train in a group setting right now, so we're offering additional user logins for $25 each. If you need more than 5,
contact us
to purchase.
Have you completed this webinar? Please tell us what you think.
WHAT?
Banks are aware that the regulatory environment surrounding overdrafts is now at the forefront of regulatory rulemaking and many still face confusion regarding which Overdraft Protection guidance is applicable. This awareness is attributed both to the increased scrutiny banks are experiencing during their regulatory examinations as well as the material number of regulatory documents issued on the subject by a host of regulatory agencies. No bank wishes to be the next bank taken to task for their overdraft practices which have withstood scrutiny for multiple examinations.
Beginning in 2005, there have been various interagency guidance or examination manuals issued by regulatory agencies that appear to be only applicable to their member institutions. Additionally, the CFPB has been very active in this subject-matter area and has issued whitepapers and related reports, blog articles, and various other communications which outlines their intent to issue proposed rulemaking over the coming months.
This two-hour program identifies which guidance was issued on an interagency basis and is applicable to all banks as well as guidance and examination handbooks which were issued by singular agencies intended for their member banks. We will also address the CFPB communications and the intended or implied guidance for all financial institutions that offer one or more of the various forms of overdraft products. The program will include a review of the major regulatory findings and agreed upon corrective actions set forth in the recent written consent decrees. This program is intended for a wide range of bank personnel who are involved in the first, second or third line of defense for this area.
WHY?
Over the years a number of overdraft programs have evolved which are intended to cover potential Non-Sufficient Funds (NSF) situations. The earlier products included Lines of Credit attached to a deposit account and were covered by the open-end requirements of Regulation Z or a link to another deposit account from which funds could be accessed for payment of the NSF. Overdraft products also include ad-hoc overdraft services where a potential NSF situation is manually reviewed by bank personnel. Around 2001, banks began to automate this service and provide coverage on a range of their consumer and small business accounts if the account met certain parameters. These products are at the center of the latest round of regulatory interest. There have been two large financial institutions which were involved in consent decrees with regulatory agencies that resulted in penalties and expensive litigation
PROGRAM CONTENT
Upon completion of this program, participants understand the following:
•Opt-in process for transactions not covered by Regulation E;
•Opt-out process for non- Regulation E products that are automatically covered;
•Policy and program requirements;
•Board and Senior Management oversight;
•Legal and regulatory risks;
•Transaction clearing order;
•Dissemination of information on similar fee-free products;
•Bank's discretionary right to pay;
•Promotion or marketing as "free" or "low-cost";
•Fee regimen including initial, continuous or negative balance;
•Relationship to UDAAP;
•Steering; and
•Assessment of a reasonable fee to correlated service.
WHO?
The program is designed for Compliance Officers, Branch Administration, Deposit Operations, Senior Management, Auditors, and those responsible for the development, implementation, maintenance and oversight of a bank's overdraft protection program.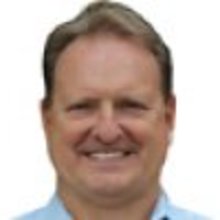 Don Blaine is the Senior Training Consultant for Compliance Resource, LLC, a source of compliance assistance for financial institutions. Don has over 30 years of experience in regulatory compliance for the banking industry with banks ranging in size from community banks to money center banks. He is considered a subject matter expert in many of the consumer affairs laws and regulations and will be primarily specializing in training activities that will encompass the Bank Secrecy Act/Anti-Money Laundering laws and regulations as well as many of the laws and regulations related to deposit compliance. His prior roles have included: Chief Compliance Officer, Senior Compliance Regulatory Examiner, Compliance Audit Manager, and business unit compliance manager. He has taught at the ABA's National Compliance School and has also served as an instructor on BSA and compliance topics at various programs offered by state banking associations. Prior to joining Compliance Resource, LLC, Don served as a consultant to numerous banks in areas ranging from BSA to lending and deposit compliance. He has attained Certified Regulatory Compliance Manager (CRCM) and Certified Risk Professional (CRP) certifications.
1

Overdraft Protection Programs

2

Materials

Slides

Questions and Answers