SOCIAL DISTANCE PRICING
— We know it's not always possible to train in a group setting right now, so we're offering additional user logins for $25 each. If you need more than 5,
contact us
to purchase.
Have you completed this webinar? Please tell us what you think.
Recent examination guidance has emphasized the importance of every financial institution having "sound processes sufficient to manage the risk associated with their business model and strategies". But what does this really mean for your bank? Make no mistake, risk is the pivotal element of operations and remains the central focus of the current examination program. Risk is the simply the possibility that an event will occur and negatively affect the achievement of your objectives. A bank is primarily responsible for recognizing risk and reacting appropriately, while also ensuring the needs of the customers and investors are served in a difficult business environment. Yet in our current environment no phrase has been so often used and, yet, misunderstood as "enterprise risk management ("ERM").
ERM is a process implemented by an institution's board of directors, management and staff and applied at a high level across the institution. It is designed to identify potential events that may affect the bank, and to manage risk to be within the your "risk appetite" to provide reasonable assurance of achieving your objectives. Is it the "Holy Grail" of risk management or simply the combination of your existing compliance programs?
In this session you will learn the details of a high level, bank wide risk management program and to identify significant strategic issues that are important for your institution to successfully integrate into its risk management program.
Highlights:
•Fundamentals of enterprise risk management
•Credit to Transactional: Reviewing the Seven Major Risks
•Scoring Significant Risk Areas
•Basics of "risk based" compliance and examination
•Developing an ERM approach at your institution
•Regulatory examination guidance
Who Should Attend
This informative session is designed for executives, senior management staff, compliance, lending, finance, internal audit and anyone involved in risk management.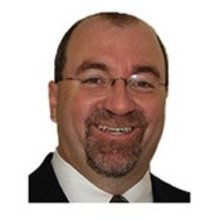 Attorney, author, consultant and nationally recognized speaker, David A. Reed is a partner in the law firm of Reed and Jolly, PLLC. Through Reed and Jolly, Mr. Reed provides guidance to financial institutions concerning a variety of matters including the establishment and revision of policies and procedures, organizational compliance, collections, security, contractual agreements, regulatory matters and corporate governance. His engaging speaking style has garnered him status as a regular lecturer nationwide on topics such as regulatory compliance, consumer lending, bankruptcy and collections. He offers facilitation services and a full range of on-site training programs that can be delivered to the Board, executive team, managers or frontline staff. A former trial attorney and Vice President and General Counsel of a regional financial institution, Mr. Reed is particularly noted as an expert in the areas of financial institution operations, bankruptcy and collections. He has been selected to train federal and state field examination staff on numerous issues including ID Theft Red Flags, S.A.F.E Act, Third Party Contract Management and Bankruptcy. He also serves as editor of several industry manuals. Mr. Reed received his undergraduate degree from Virginia Tech in 1986 and his Juris Doctorate from George Mason University School of Law in 1989. He is a Certified Compliance Officer and resides in Fairfax, Virginia with his wife Diane and their twin daughters.
1

Enterprise Risk Management: A Bank Perspective

2

Materials

Questions and Answers